Featured Projects


Platinum Projects
Our notable project performance history derives from remaining resolute in our focus on safety, execution, service excellence, application of quality products, long-term customer alignment, resource depth and innovation.
Contact Us
Growing with our Clients
Over the last 15 years, we have experienced rapid growth and have significantly diversified our business to become a leading provider of specialty services throughout the country. We continue to expand our geographical footprint throughout the country to meet the needs of our client base. We are committed to growing with our clients and will continue to provide the quality services and solutions our clients trust and rely upon.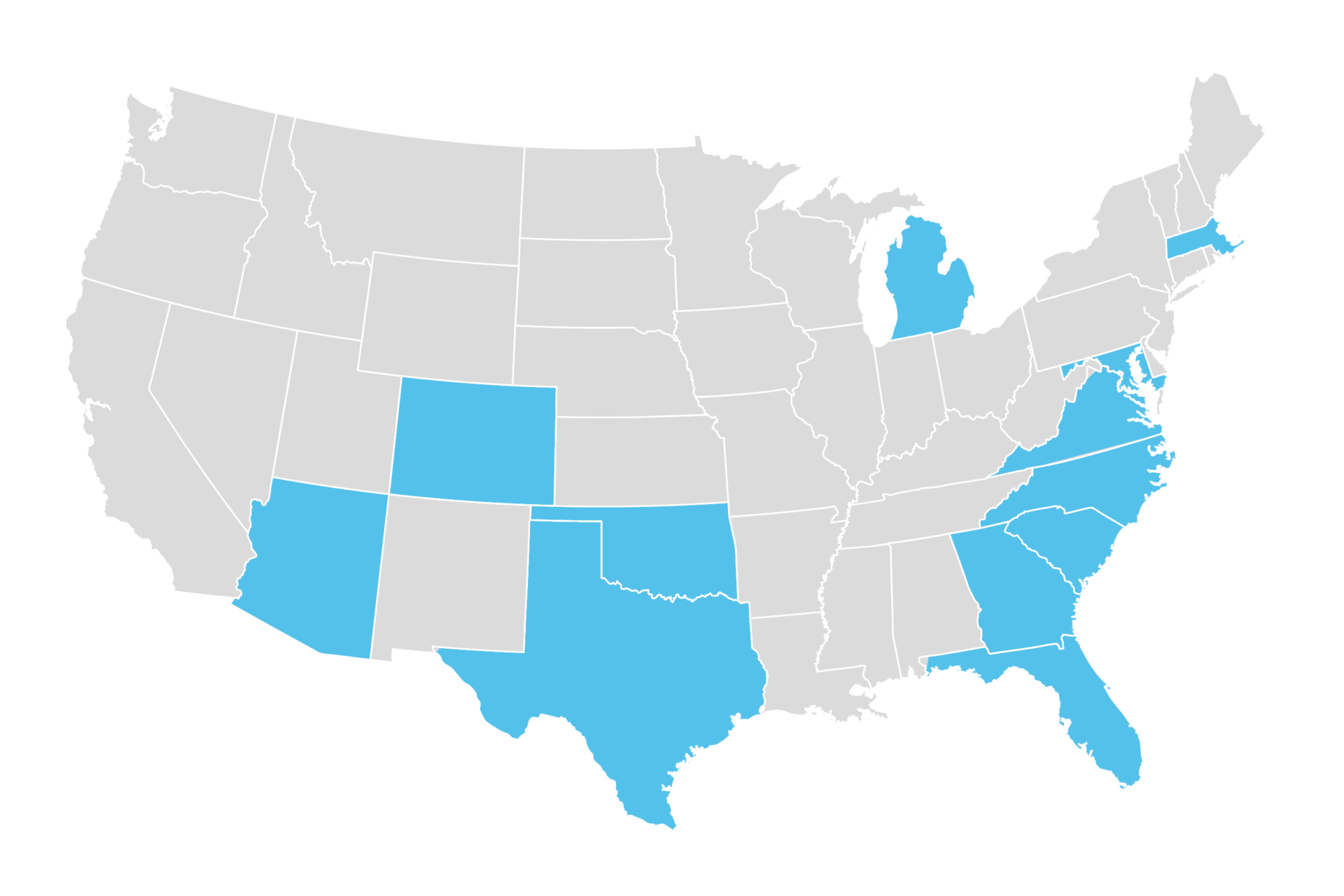 Platinum Achievements
"Amanda with Platinum worked directly with WGM, Trinity, and Ownership to create a color palette, layout design, and execution
of the projects on a tight timeline. The outcome is beautifully crafted, unique and eye catching."

Lissette Espinoza Munoz

Trinity Partners
"Platinum receives the Duke Metro Safety Award (it's a BIG deal)... We do safety BIG! Like 41 stories tall kind of BIG! Great job to our team onsite! Keep up the good work. Thank you DPR Construction and McFarland Construction U.S."

Amanda Hibberts

Platinum Coating Partner
"I have had the pleasure to work with Platinum Coatings led by Frank Loria and Dennis McFadden since 2007 they have been an integral part of some of the most marque buildings in our growing city and are true business partners. Congrats to them for leading such a great business."

Josh McConaughey, Vice President

Commercial Group at JE Dunn Construction
"Amanda has helped grow Platinum into one of the largest commercial painting contracting firms on the East Coast. She launched Platinum Coating Pink, a HUB, SBE, WBE women owned enterprise and she continues to blaze the trail for female entrepreneurs. We cannot wait to see what she does next!"

ABC Carolinas Chapter
"Phenomenal Safety Week 2022! Shout out to Mckenneys, Boda Plumbing, Platinum Coating, Milwaukee, On-site health and safety, EIG and Mec for making this happen as a team!"

Allan Salazar, Environment, Health and Safety Manager

DPR Construction
"It was an honor to receive the 2021 Eagle Award! It took a team effort to complete this fast paced project in the heart of the pandemic. A huge THANK YOU to our trade partners that helped make this happen!"

Andy Abrams, Superintendent

Swinerton
"Couldn't ask for a better group of people to work with over the last two years - congratulations to everyone involved, and let's go get the next one!"

Brian Norris

Honeywell IFM Americas Director